Land of Fire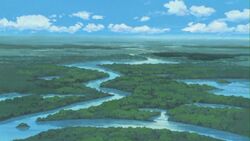 The Land of Fire (火の国, Hi no Kuni) is one of the largest and most powerful countries in the series, and the home of the main characters of the series. Its government leader is the Fire Daimyō. The Land of Fire is appropriately oriented towards the element of fire, typically having very bright and warm weather. While not the physically largest country, it has the largest hidden village.
Ad blocker interference detected!
Wikia is a free-to-use site that makes money from advertising. We have a modified experience for viewers using ad blockers

Wikia is not accessible if you've made further modifications. Remove the custom ad blocker rule(s) and the page will load as expected.